Insuring big trucks is not for the faint of heart!
While many are attracted to the perfume of the premium (on both the agency and carrier side of the business), few actually understand the level of commitment needed to produce this class of business successfully!  
With the incredible amount of education (of yourself, your client and sometimes even your underwriters), preparation and service work that goes into successfully producing and retaining a transportation account, it is no wonder why so few insurance producers successfully specialize in this class of business!
Let's explore each of these areas in greater detail. This week, our focus is on education.  
Many insurance producers try to find a niche in areas that they are familiar with..perhaps they worked in that sector previously or have a parent who did.
Increasingly, I find that this doesn't hold true for those folks who have or who seek to have a nice book of transportation accounts. Unfortunately, there are very few means of educating yourself on transportation insurance on a formal basis.
In fact, the only professional insurance designation for this portion of the business, the Transportation Risk Specialist,  wasn't developed until 2013! Many producers, underwriters and others had to learn the good old fashioned way of trial by fire. As you may know, that fire can get pretty darn hot!
The need to have great producers in this space who have knowledge of both the transportation and insurance industries is present and growing rapidly!
To help better educate yourself, seek out transportation insurance thought leaders and others who may help you shorten your learning curve. You can click here to see some of my articles and posts on the industry. If you are on LinkedIn, consider joining one of the many groups that focus on trucking or trucking insurance.  
Research the industry on association websites like the American Trucking Associations and Truckload Carriers Association. If you focus on working with smaller fleets, the Owner-Operators Independent Dealers Association  website can provide some valuable information.
Also, check the FMCSA's website to learn as much as you can about trucking regulations as fleet owners are increasingly in need of folks who can help them with both trucking insurance and safety related issues.
You might find it helpful to subscribe to some of the industry news outlets to keep up with the news of the day in order to keep current on trends and issues affecting the industry. Some of my most trusted sources are Overdrive Online, CCJ Digital, FleetOwner, Transportation Topics and Central Analysis Bureau's Bits and Pieces. I would recommend setting up a Feedly group of these outlets so that you can quickly scan through relevant articles.  
Just remember: We were all born without any knowledge of insurance or the trucking industry.  Hopefully, this post will help give you some basic starting points to help you better educate yourself, your clients and your underwriters on the many moving parts of trucking insurance!
If you haven't already figured it out, successfully writing trucking accounts can be very rewarding (both professionally and financially)!
Next week, we will tackle the topic of preparing to produce a transportation account.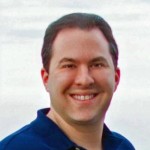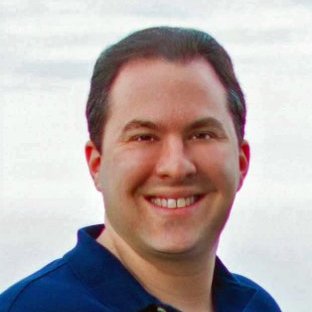 Sam Tucker, CPCU, CIC, CRM, TRS, ARM, AU, AMIM, API, AIS, AINS
CEO
Carrier Risk Solutions, Inc.
Sam Tucker is the founder and CEO of Carrier Risk Solutions, Inc., an Atlanta, Georgia based DOT compliance and fleet safety startup. Prior to this venture, Sam spent 13 years underwriting trucking and logistics accounts at some of the most well known insurance companies. He holds degrees in Business Economics and Finance/Risk Management as well as multiple professional insurance designations.
Carrier Risk Solutions' innovative safety management platform can be found online at www.CarrierRiskSolutions.com or www.MySafetyManager.com. Reach Sam by email at STucker@CarrierRiskSolutions.com or by phone at 1-855-211-5550.